Blog
Upcycling Scrap Metal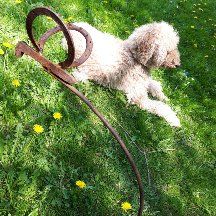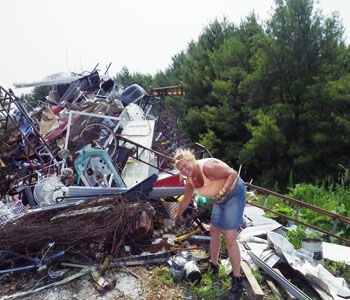 The weather has been fabulous and the snow has melted from my scrap metal heap uncovering all of last years treasures! I have a few new commissions and am thankful that I can get at my collection to start the long arduous task of collecting all the pieces that will eventually become the sculpture.
Some times it takes months to find the parts that will eventually complete the sculpture and on the rare occassion only a couple days !
Garden Art was popular last year with people spending more time at home due to the Covid restrictions.
Bird Baths, Metal and Glass Sculpture and Flower hangers are just a few ideas that you will find here.
I am adding to my garden collection so there are always new things popping up. The West Rock Art Metal garden is nestled in Owen Sound at the 7th Street West entrance to the West Rocks so why not enjoy a nature walk and take a stroll and see whats new?
Using Recycled Metal for Art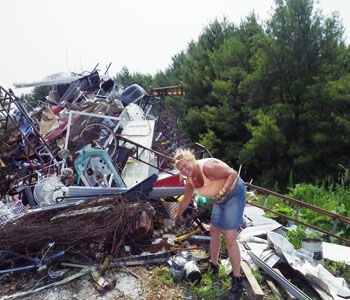 I have been using recycled metal for art for many years. After all this time, I am still amazed at what my mind envisions for me to create, from that one special piece, found at the local landfill. Or when all the pieces come together, to create characters and animals with individual personalities. When I am on a creative roll, I don't stop until something special has been created.

Using recycled metal for art also has an environmental benefit, that makes me feel proud with the knowledge that I am contributing to the earth in a positive way. Removing scrap from the landills, and turning it into something to be enjoyed is very satifying for me. One woman's garbage can truly be another woman's treasure!

Also know as ECO METAL ART, I reuse discarded metal, reducing waste, providing an alternative form of art that brings smiles to faces, and a contented sense of expanded imaginative thinking and perception.